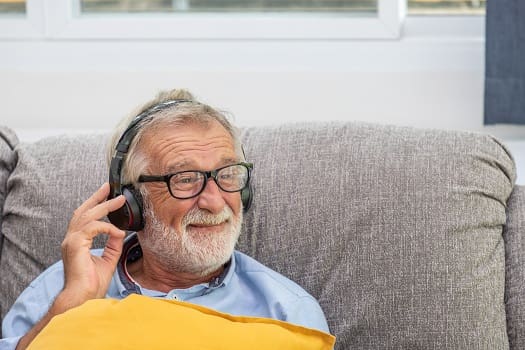 Cognitive impairment and memory dysfunction are common after a stroke. Participating in hobbies that were once easy may become challenging due to the neurological damage caused by the event. However, doing cognitive activities can boost memory and problem-solving abilities. Here are some cognitive exercises your senior loved one can take on during recovery to boost cognition. 
Playing Board Games
For most senior stroke survivors, staying focused is a constant challenge, but playing board games can increase their concentration, motor skills, and memory. For example, playing Scrabble, Monopoly, War, and Battleship can stimulate the mind and develop various skills that have been damaged by a stroke. While engaging in the games, seniors need to pay attention to their opponents and concentrate on making strategic moves. Board games such as Scattergories that involve word categories can help with word retrieval and language. 
Certain age-related conditions can make it more challenging for seniors to age in place safely and comfortably, but Garland live-in care experts are available around the clock to help seniors manage their health. Whether your loved one is living with dementia or recovering from a stroke, you can trust the professional live-in caregivers from Ambience In-Home Care to enhance his or her quality of life. 
Listening to Music
Working out the brain is a great way for seniors to strengthen cognition after a stroke. Merely listening to the sounds in songs can help them regain mental agility while enhancing their ability to focus. Remove background noises while your loved one listens to music, as this ensures the songs are the only focus. While your loved one pays attention to the lyrics and the rhythm of the music, his or her brain will get the stimulation it needs to return some of the functioning it lost during the stroke. 
Painting
Throughout various stages of the stroke recovery process, your parent may experience physical, social, and emotional difficulties. However, painting can provide a positive outlet to release emotions he or she has been holding inside. The pictures your loved one paints provide the creative space he or she needs to express feelings of fear, sadness, anger, and regret. The mental health benefits of painting can foster growth and boost recollection skills, leading to conceptual thinking. 
Seniors can face a variety of challenges as they age, many of which can be mitigated with the help of professional in-home caregivers who provide high-quality senior home care. Trust Ambience In-Home Care to help your elderly loved one age in place safely and comfortably.
Cooking
Selecting the ingredients for meals and measuring each item can stimulate the brain and give it the exercise it needs to enhance functioning. A stroke can cause a senior to be weak or paralyzed on one side of the body, which is why your loved one should receive assistance during cooking activities. Cooking with you and other family members can provide socialization, which is another health benefit. The positive interactions can keep your loved one stimulated, intellectually engaged, and mentally sharp. 
Putting Together Puzzles
Puzzles can be purchased in a variety of shapes, sizes, colors, and themes. Putting puzzles together can boost your loved one's logic skills and memory. Your loved one can choose jigsaw puzzles that stimulate the mind and provide the cognitive training he or she needs during the recovery process. Overcoming the challenges to solve problems can also boost self-esteem and confidence when taking on daily tasks. 
A professional caregiver can be a wonderful companion for a senior recovering from a stroke. If your elderly loved one needs help maintaining a high quality of life while aging in place, reach out to Ambience In-Home Care, a trusted provider of Garland home care service. Our caregivers provide transportation to and from medical appointments and social events, nutritious meal preparation, assistance with daily exercise, and help with everyday tasks like bathing, grooming, and light housekeeping. For reliable in-home care services, contact us at (469) 573-4213 today.