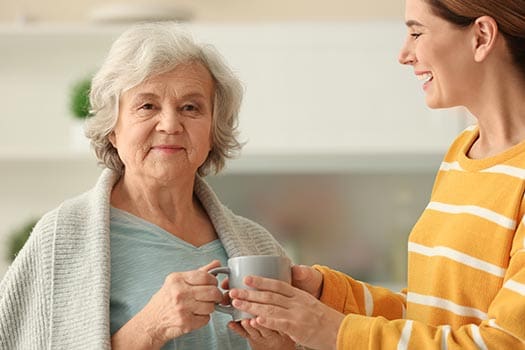 Caring for a senior with dementia can be challenging, especially when you don't receive assistance from family and friends. Taking on the caregiving role with no help could increase the risk of burnout. Below are some tips you can use to find the help you need when caring for an aging loved one with dementia.
Base Tasks on Strengths
When people say no to caring for a loved one with dementia, it might be because they're not well-informed. The more your family knows about the condition, the more likely they are to help out when needed. Assigning caregiver tasks to family and close friends is more effective when the duties are based on each person's interests and strengths. If one of your siblings is good with meal prep, give him or her this task, and make sure he or she is aware of foods your loved one needs to avoid. For those family members who are good with arts and crafts, music, or sports, ask them for help with your loved one's social and physical activities.
Not every senior has the same care needs, which means they don't all need the same senior home care. Families can rely on Ambience In-Home Care to provide individualized care plans to meet your elderly loved one's unique care needs. Our holistic Balanced Care Method was designed to help seniors focus on healthy lifestyle habits such as eating nutritious foods, exercising regularly, and maintaining strong social ties, and our Cognitive Therapeutics Method offers mentally stimulating activities that can stave off cognitive decline and delay the onset of dementia.
Schedule Accordingly
Find out when your siblings and other caregivers are available to assist, and create a schedule that reflects those times. For example, if your sister is taking night classes, you could ask her to help out during the day, when your loved one is probably at his or her best. Seniors with dementia are typically more relaxed during the morning and early afternoon hours, so your sister could study while watching your loved one instead of having to focus on managing his or her combative behavior in the evening. You'll have to alter you parent's care plan as his or her needs change, so your family will need to update the schedule accordingly.
Dementia can be challenging for seniors to manage, but they can maintain a higher quality of life with the help of professional dementia care. Ambience seniors can benefit greatly from the Cognitive Therapeutics Method (CTM), an activities-based program designed to promote cognitive health and delay the onset of dementia. CTM is included at no additional charge with any of the in-home care plans provided by Ambience In-Home Care.
Be Open
If you're the primary caregiver for your loved one, you've likely developed a care plan that works for you. However, when you want other people to help out, you have to be open to different plans and other solutions. Have open conversations with your siblings and close friends, and make sure you show respect for their opinions. Together, you can develop a care plan that's beneficial to your loved one's health as well as your own self-care needs. Keep in mind that slowing down the progression of dementia and enhancing your loved one's wellbeing is the ultimate goal.
Hire a Professional Dementia Caregiver
Sometimes schedules and distance prevent family and friends from helping out with their loved ones' care. In these instances, look into services like home care. The option allows you to continue working and handling your personal affairs without compromising your loved one's health and safety. Some in-home caregivers specialize in dementia care, and these professionals understand the symptoms of dementia and ways to alleviate or reduce those problems.
Caring for a loved one with dementia is a challenging task for anyone. The responsibilities can sometimes feel overwhelming, but help is available. Seniors can face a variety of age-related challenges. Though some families choose to take on the caregiving duties, there may come a time when they need a trusted Ambience homecare services provider. Families sometimes need respite from their duties so they can focus on their other responsibilities, and some seniors need around-the-clock assistance that their families are not able to provide. Call one of our dedicated Care Managers today at (469) 573-4213 to learn about the high quality of our in-home dementia care services.