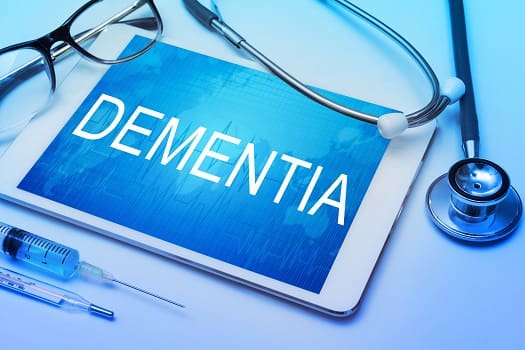 For decades, scientists have attempted to find a cure for dementia, a neurodegenerative disease that's unusually difficult to treat. Though millions of people around the world are affected by dementia, current treatments only mitigate the symptoms. Here are a few reasons dementia is so difficult to treat.
Too Many Causes Involved
When people develop pneumonia, they're facing a single disease. Doctors know bacteria cause pneumonia, which can be cured through antibiotics. With dementia, the source of the issue is complex and unclear. There are 50 or more underlying causes of dementia that make it difficult to treat, and researchers looking for a cure have to treat a range of degenerative issues rather than a single disease.
Aging in place can present a few challenges for seniors living with dementia. However, they can still live independently at home with the help of professional dementia care. Richardson families can rely on Ambience In-Home Care to provide their elderly loved ones with mental and social stimulation, timely medication reminders, assistance with meal prep, and much more. Our caregivers are available around the clock to help your loved one live a happier and healthier life.
Reasons for Plaque Buildup Are Unknown
Most research on dementia focuses on Alzheimer's disease, but the pathology of dementia is still unclear. Scientists know what happens to the brain when Alzheimer's disease starts to develop. Plaques and tau tangles accumulate in the brain, and this toxic buildup causes neural degeneration. Scientists still don't know why these plaques build up in the first place or what regulates their production. Until researchers can confidently answer these questions, it's unlikely they'll be able to find a treatment for this form of dementia.
The Blood-Brain Barrier Makes Treatment Difficult
The body is designed to keep foreign substances away from the brain. However, when it comes to diseases affecting the brain, it can become an issue. The blood-brain barrier is the body's natural defense against toxins and pathogens that creep into the bloodstream. The barrier prevents toxins from reaching the brain, and it also blocks substances designed to help the brain. If scientists find out why dementia happens in the first place, they'll have to develop a medication that can bypass the body's natural defenses.
While the cure for dementia remains elusive, professional caregivers can help seniors delay the onset of cognitive decline and enjoy a high quality of life. Maintaining a high quality of life can be challenging for some seniors, but professional caregivers can help them attain this goal. Families can trust senior home care experts to help their elderly loved ones focus on lifestyle choices that increase the chances of living longer and healthier lives.
No Cure Has Been Developed Yet
While no major breakthroughs have been made, scientists continue to search for a cure. There are several new treatments that show promise for seniors with dementia. The most popular current treatments simply manage the symptoms by blocking the negative effects of chemical messengers or enzymes to prevent further damage. Current research seeks to reverse the damage caused by dementia.
Immunotherapy is a treatment method currently undergoing clinical trials. With this treatment, antibodies are bound to brain abnormalities. Various mechanisms then target these abnormalities, effectively destroying them. A medication called aducanumab is another potential treatment option that involves using an antibody to target the proteins that cause plaques. If the clinical trials for aducanumab prove successful, it could potentially function as an Alzheimer's vaccine.
Dementia is a serious health issue among older adults. If your elderly loved one is living with a serious medical condition and needs help managing the tasks of daily living, reach out to Ambience In-Home Care, a Richardson elderly home care agency you can trust. Our caregivers are available 24/7, there are no hidden fees in our contracts, and we offer a 100% satisfaction guarantee on all of our in-home care services. For reliable in-home care services, contact us at (469) 573-4213 today.