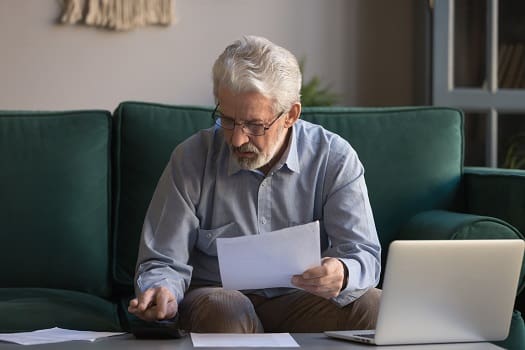 Retirement can be a welcome change after many years spent juggling a long list of responsibilities. Yet there are some common concerns American seniors have after retirement, eight of which are discussed below. This list is based in part on results from a survey on this topic conducted by the National Council on Aging (NCOA).
1. Finding New Ways to Fill Time
Being relieved of tedious obligations can be a good thing, but it's common for retired seniors to have difficulty transitioning to a much more flexible daily schedule. There's no one-size-fits-all way to overcome this post-retirement issue, but it can be helpful for retired seniors with this problem to:

• Discover and explore new hobbies and interests
• Consider volunteering, working with charities, and other purposeful activities
• Plan regular activities or cross things off lifetime to-do lists in a way that's sensible and enjoyable
2. Managing Finances & Investments
Several studies suggest many Americans don't fully understand finances and investments. To be fair, tasks such as diversifying a portfolio in a way that maximizes potential returns can present some challenges, which is why seniors with concerns of this nature after retirement may benefit by consulting a reputable financial advisor or similar professional.
3. Budgeting for a Long Life
For the most part, life expectancy has been steadily increasing over the past few decades. While this is generally welcome news, it can be concerning for retired seniors who aren't sure if they'll be able to comfortably manage their expenses during a lengthy post-retirement life. Resources such as budget apps and personalized advice from a financial planner can ease budget-related worries.

Bonus Tip: Waiting to start collecting social security until full retirement age at 66 will result in an 8 percent increase in benefits until the age of 70.
4. Facing Unexpected Health Costs
According to an analysis by a leading investment firm, a healthy retired couple can expect to spend nearly $300,000 on health-related expenses during retirement. Throw unexpected health costs into the mix, and it's easy to see why a common post-retirement concern is medical and healthcare costs. Supplemental insurance coverage and discounted prescription drug programs are some of the ways seniors may be able to better address healthcare costs.
5. Experiencing Physical Limitations or Cognitive Decline
Having more time to enjoy life post-retirement can be a double-edged sword, since these are also the years when the human body naturally becomes more susceptible to age-related physical and mental issues. Specifically, older adults tend to worry about cognitive impairment and mobility limitations. The impact of aging may be minimized if seniors make an effort to:

• Get regular exercise
• Keep up with doctors' appointments and routine screenings
• Eat healthy foods with known body and mind benefits
• Keep learning and engaging the brain
Maintaining a high quality of life can be challenging for some seniors, but professional caregivers can help them obtain this goal. Families can trust elder care experts to help their elderly loved ones focus on lifestyle choices that increase the chances of living a longer and healthier life. 
6. Remaining at Home
Many seniors prefer to stay in the homes they already know and love. However, there are many factors that can affect the ability to do so after retirement, including potential safety risks, such as having to regularly climb stairs. But such concerns can often be mitigated by making reasonable home modifications and considering in-home care options if family members are unable to provide regular assistance.
Many seniors prefer aging in place over moving to an assisted living facility. If your senior loved one needs assistance to remain safe and comfortable while living at home, reach out to Ambience In-Home Care, a leading home care agency. Our dedicated in-home caregivers can assist with meal prep, bathing and grooming, exercise, medication reminders, and many other important tasks.
7. Managing Debt
The National Council on Aging estimates older adult households have an average debt of just over $31,000, which is one reason seniors tend to be concerned about having to address lingering debt after retirement. From debt consolidation to reverse mortgages, there are many options available to older adults looking to better manage or entirely eliminate debt.
8. Becoming Socially Isolated
MedicareAdvantage.com reports more than 40 percent of seniors say they feel lonely on a regular basis. Solving this problem post-retirement isn't always easy. Possible options for seniors looking to avoid social isolation include staying connected online, becoming part of local senior-focused groups and organizations, reaching out more to family members and neighbors, and using professional in-home care agencies that provide companionship services. 
For families living in Amnbience, respite care can be a wonderful solution when their aging loved ones need companionship and socialization a few hours a week or just need minor assistance with daily household tasks. At Ambience In-Home Care, we thrive on helping seniors maintain their independence while living in the comfort of home. To learn about our high-quality in-home care services, give us a call at (469) 573-4213 today.