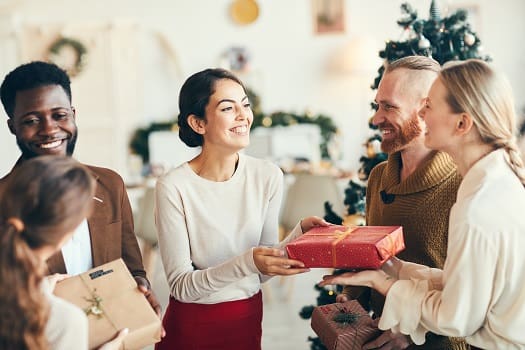 Caring for a senior loved one requires a lot of sacrifices and hard work, especially if he or she is living with chronic health conditions, memory loss, or issues that impact mobility. As a family, you need to show appreciation to the person who provides care for your loved one every day. Below you'll find various ways to thank the caregiver in your family who is helping your parent.
A Trip to a Day Spa
Cooking meals and preparing snacks, running errands to the grocery store and the pharmacy, helping your loved one with grooming, and cleaning up around the home could leave a family caregiver tired and allow little time to focus on self-care. However, you can show thanks by buying him or her a gift certificate to a full-service day spa. The caregiver can get his or her hair done and enjoy a manicure and a massage courtesy of you and your siblings.
Seniors can face a variety of age-related challenges. Though some families choose to take on the caregiving duties, there may come a time when they need a trusted senior care provider. Families sometimes need respite from their duties so they can focus on their other responsibilities, and some seniors need around-the-clock assistance that their families are not able to provide. Ambience In-Home Care is here to help.
Dinner
Invite friends and family members to your loved one's home to have a celebration honoring the caregiver in your family. Preparing a family caregiver's best-loved dishes or ordering entrées from his or her favorite restaurant not only gives the caregiver the night off from cooking, but it could also put a smile on his or her face. At the dinner, you could present gift cards or a plaque to make the moment even more special.
Monetary Gifts
Buying a gift is a kind gesture, but choosing the right gift is often a challenge. You run the risk of purchasing tickets to an event the caregiver isn't interested in or buy items he or she already has. To avoid making the wrong type of purchase, collect money from the rest of the family and give it to your loved one's caregiver. The caregiver can use the money to buy items he or she needs or save the funds to use for a more significant purchase in the future.
Another great way to express your appreciation for a family caregiver is to help him or her find a compassionate professional to help with the caregiving duties. One of the most challenging tasks of helping an elderly relative age in place safely and comfortably is researching agencies that provide elderly care. Turn to Ambience In-Home Care for reliable, high-quality in-home care for aging adults. We offer 24-hour live-in care for seniors who require extensive assistance, and we also offer respite care for family caregivers who need a break from their caregiving duties.
Handwritten Thank-You Cards
Sending a thoughtful note by mail or stopping by your loved one's home and leaving a handwritten note for the family caregiver is a great way to say thanks. Another idea is to have your children create homemade cards for the caregiver in your family. The careful thought and love that go into writing a handwritten message or designing a handmade thank-you card could mean a lot. The thank-you cards are to please the caregiver and show appreciation for all of his or her hard work.
Give the Caregiver the Day Off
Caregivers should take time off to handle self-care needs and spend precious moments with their friends and family members. You can make taking time off a little easier for the caregiver by stepping in to do his or her duties once a week or two weekends every month. Giving the caregiver time off not only shows thanks but also lets your family member know you value his or her emotional, mental, and physical wellbeing.
You and other family members might also consider hiring a respite caregiver. Family caregivers sometimes need a break from their caregiving responsibilities. When they need respite care, Ambience families can rely on professional caregivers to help their senior loved ones remain safe at home. If you need professional home care for your loved one, Ambience In-Home Care is just a phone call away. Reach out to one of our Care Managers today at (469) 573-4213.