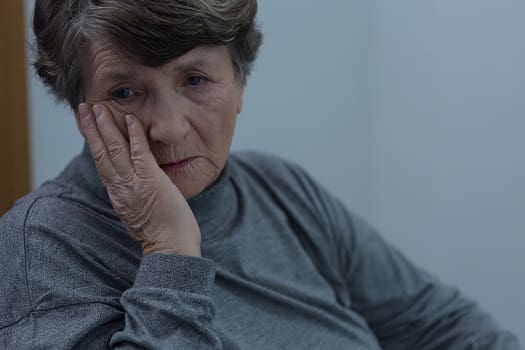 Clinical depression in seniors is very common and affects up to 10 percent of seniors living in nursing homes. While senior stroke survivors face numerous physical challenges, they may also experience some emotional drawbacks. Recent studies show that strokes may actually cause depression among seniors.
Depression after Strokes
Around 40 percent of stroke survivors will go on to develop clinical depression. This estimate is likely to be low because it can be difficult to assess seniors with stroke-related impairments, such as difficulty speaking, for depressive behavior. However, special tools have recently been developed to screen for depression in senior stroke survivors.
A home caregiver can help you closely monitor your loved one for signs of depression while he or she is recovering after a stroke. Families looking for top-rated in-home care providers can reach out to Ambience In-Home Care. From respite care to specialized Alzheimer's, dementia, stroke, and Parkinson's care, there are many ways we can make life easier for seniors and their loved ones.
Causal Connection between Stroke & Depression
It's unclear if strokes cause depression or depression causes strokes because both may be true. Around 30 percent of those who have had strokes were taking antidepressants before their incidents, and studies suggest that being clinically depressed increases an individual's risk of experiencing a stroke. 
However, one study of 1,134 stroke survivors conducted two years after their events controlled for the presence of pre-stroke depression and found that compared to individuals of a similar age, stroke survivors had a sixfold higher risk of developing clinical depression post-stroke. This clearly indicates that strokes can cause depression. 
Richardson elderly home care professionals can be a wonderful boon to seniors. Whether they require around-the-clock supervision or just need assistance with exercise and household tasks a few days a week, seniors can enjoy a higher quality of life with the help of trusted in-home caregivers.
Implications
Immediately after a stroke, most people temporarily experience feelings of depression. However, those who don't develop clinical depression soon regain feelings of hope for the future. Depressed stroke survivors appear to recover less efficiently and encounter more challenges with performing activities of daily living than those without depression. Therefore, identifying and treating depression in stroke survivors may lead to clinical health benefits. Additionally, if depression is a risk factor for strokes, depressed stroke survivors may be at high risk for experiencing more strokes in the future. 
Recovering from a stroke, managing the symptoms of Alzheimer's, and a variety of other health-related situations can make it difficult for a senior to continue living at home without someone there to help. Richardson, Texas, live-in care professionals are trained to help seniors who need 24/7 assistance. With the help of a live-in caregiver, your elderly loved one can maintain a higher quality of life while aging in place. If you need professional home care for your loved one, our Care Managers are just a phone call away. Reach out to Ambience In-Home Care today at (469) 573-4213.