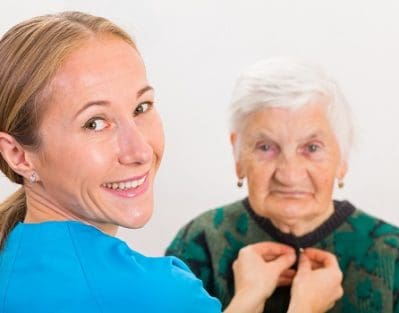 The type of assistance older adults need depends on their current health conditions and limitations, their finances, and their support systems. Some seniors may need transportation assistance, while others require constant care from their loved ones or in-home caregivers. Continue reading to learn what seniors need help with most and what you can do as a family caregiver to offer assistance.
Nutrition
Consuming adequate amounts of vitamins, minerals, and other nutrients could enhance your elderly parent's blood pressure, cholesterol levels, cognitive health, mobility, memory, and more. When it comes to preparing nutritious meals, many seniors rely on their caregivers to help with grocery shopping and meal preparation. Set time aside during the week to cook meals your loved one can freeze or refrigerate and warm up later. Ensuring your parent maintains proper nutrition could boost his or her quality of life and stave off various age-related conditions.
Transportation
Getting out of the home to socialize with others, running essential errands, and going to the doctor for regular visits or emergencies can be challenging for seniors who no longer drive. The transportation issues can be due to poor vision, memory problems, muscle spasms, tremors, reduced hearing, and cognitive decline. In these instances, the elderly often rely on family caregivers for transportation assistance, whether it's getting rides or receiving help with using senior-friendly ridesharing apps. To remain in good health, seniors need to socialize and stay up to date with medical appointments in their golden years. Therefore, your family should develop a schedule to ensure your loved one always has access to safe and reliable transportation.
Elderly care experts are available to provide high-quality care to seniors on an as-needed basis. From assistance with mobility and exercise to providing transportation to the doctor's office and social events, there are a variety of ways professional caregivers can help your aging loved one continue to live independently.
Grooming
Aging adults living with reduced mobility, cognitive impairment, or mental disorders typically rely on family caregivers for grooming assistance. They'll need help with bathing, combing their hair, dressing, and other tasks related to personal hygiene. As a family caregiver, you should be comfortable enough to assist your loved one with these daily activities. If you aren't, it would be best to hire a professional caregiver who can come in and take on these responsibilities. If you decide to use home care services for grooming, make sure your parent can choose the caregiver. If your loved one is uncomfortable with his or her caregiver, it could make grooming more difficult and potentially dangerous.
If you're the primary family caregiver for a senior loved one living in Amnbience, live-in care is available if your loved one's health has become too difficult to manage without professional expertise. At Ambience In-Home Care, we take measures to help seniors prevent illness and injury by assisting with exercise and mobility, preparing nutritious meals, helping with bathing and other personal hygiene tasks, and much more.
Medication Management
A majority of seniors take at least one prescription. In many cases, older adults manage multiple medications for different health problems. As a result, they're more inclined to seek help with medication management. Having constant reminders or caregivers who pick up his or her prescriptions could reduce your loved one's risk of missing a dosage or overmedicating. Keep a journal of your parent's medications and find helpful techniques to prevent him or her from mismanaging the prescriptions. For instance, you can suggest using medication management apps, pill dispensers, traditional notepads, and more. 
Many seniors prefer aging in place over moving to an assisted living facility. If your senior loved one needs assistance to remain safe and comfortable while living at home, reach out to Ambience In-Home Care, a leading senior care agency. Our dedicated in-home caregivers can assist with meal prep, bathing and grooming, exercise, medication reminders, and many other important tasks. To hire a dedicated caregiver, call Ambience In-Home Care at (469) 573-4213 today.