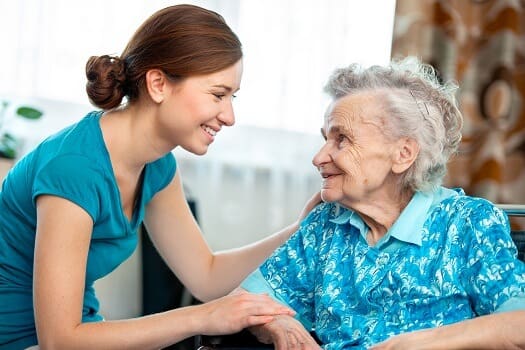 Caring for a senior parent can be a great way to bond and build memories, but the role can also lead to physical and mental exhaustion, which is why family caregivers need to get assistance from others and take regular breaks. During the time away, caregivers can handle their personal needs and control their stress levels. Here are a few facts about respite care and why it's a suitable option for caregivers and their elderly loved ones.
1. It's Cost-Efficient
Your family will only pay for the services your parent uses. For instance, if you need to use respite care a couple of hours each week, you're only billed for those hours, unlike assisted living facilities. The personal care options depend on your loved one's needs. As his or her health changes, the services you use can change. A home care agency will meet with you to discuss caregiving options that fit your family's budget.
2. Overnight Care Is Available
Most family caregivers use respite care services while they're at work during the day or away on vacation and business trips. However, respite care is available for family caregivers who have difficulty getting rest at night. The disrupted sleep could be due to long workdays or because their loved ones are experiencing illnesses or conditions that keep them up at night. Regardless of the reason, you can take advantage of respite care options, ensuring you get the rest you need.
Family caregivers sometimes need a break from their caregiving responsibilities. When they need respite care, Ambience families can rely on professional caregivers to help their senior loved ones remain safe at home.
3. You'll Receive Honest Feedback
A respite caregiver can keep your family updated on your parent's condition, letting you know what changes to make and what part of your current plan is working. If you're involved in your loved one's day-to-day care, you'll appreciate the honest feedback and tips from respite caregivers. Knowing you're receiving a full report about your loved one's day or week can give you peace of mind while you're away.
When researching agencies that provide home care services, families are usually looking for flexible care plans, compassionate and highly trained caregivers, and 24/7 availability. Whether you need respite care to take a break from your caregiving duties or your senior loved one needs around-the-clock assistance at home, you can rely on Ambience In-Home Care.
4. It's Beneficial to Seniors
Respite care doesn't just provide temporary relief to family caregivers. It can also give their loved ones the separation they need. Seniors may welcome the change in their daily routines and enjoy doing different activities. Being separated from their caregivers also gives seniors the ability to receive advice and tips from unbiased people, allowing them to see things with a clearer perspective. This separation can strengthen relationships between seniors and their family members.
5. It Comes with Specialized Care
Every situation is different, so what works for another senior may not be beneficial for your parent. The good news is that respite care can be customized based on your loved one's needs. If your loved one is recovering from a broken hip or was hospitalized for pneumonia, you can hire a respite caregiver who specializes in these types of recovery. Most home care agencies have employees with training and experience in areas that affect older adults, including arthritis, dementia, Parkinson's, and heart disease. Having specialized care can ease symptoms of these conditions and boost your loved one's quality of life.
Seniors can face a variety of age-related challenges. Though some families choose to take on the caregiving duties, there may come a time when they need a trusted Ambience in-home care provider. Families sometimes need respite from their duties so they can focus on their other responsibilities, and some seniors need around-the-clock assistance that their families are not able to provide. Ambience In-Home Care is here to help. For reliable in-home respite care services, contact us at (469) 573-4213 today.