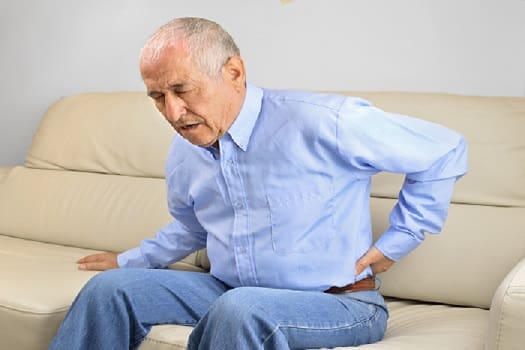 Osteoporosis causes a senior's bones to become brittle and weak, increasing the risk of falls and fractures. While getting a bone density test is a good way to determine the odds of developing osteoporosis, taking the following measures can help older adults keep this disease at bay.
Get Moderate Exercise
To build bone strength, seniors need to participate in physical exercises, especially low-impact activities. These exercises don't put a lot of stress on the body, allowing seniors to work out a little bit more without causing joint and muscle pain. The best exercises for seniors who want to prevent osteoporosis are walking, dancing, hiking, and swimming. Pilates and yoga are other exercises your loved one should try to increase flexibility, balance, and bone strength. 
If your elderly loved one needs help maintaining a high quality of life while aging in place, reach out to Ambience In-Home Care, a trusted provider of Ambience elder care. Our caregivers provide transportation to and from medical appointments and social events, nutritious meal preparation, assistance with daily exercise, and help with everyday tasks like bathing, grooming, and light housekeeping.
Stop Smoking
Tobacco products can cause decreased bone density in the elderly, which is why they need to give up smoking. When seniors smoke, their estrogen levels decrease. Estrogen is important because it helps the bones hold various minerals that make them strong, such as calcium. Smoking can also disrupt the flow of blood and oxygen, which makes it difficult for the bones to heal after a surgical procedure.
Eat Calcium-Rich Foods
When the body doesn't get the calcium it needs, it absorbs calcium from the bones. However, eating foods high in calcium and vitamin D can make bones dense and strong. Vitamin D helps the intestines absorb calcium from food, instead of bones. The best calcium-rich foods for seniors are:
• Salmon 
• Leafy greens 
• Seeds 
• Yogurt 
• Beans 
• Nuts 
• Some cheeses 
Some older adults require help with healthy meal prep. Whether your elderly loved one needs part-time assistance with basic household chores or you need a break from your caregiving duties, the Ambience respite care experts at Ambience In-Home Care are here to help. All of our respite care services are backed with a 100% satisfaction guarantee, there are no hidden fees in our contracts, and we never ask our clients to sign long-term contracts.
Avoid Heavy Drinking
Drinking too much alcohol could prevent the stomach from absorbing calcium adequately, which causes the bones to deteriorate and increases the risk of osteoporosis. Alcohol also has a negative effect on the liver's ability to activate vitamin D. Excessive drinking in the senior years can raise the amounts of cortisol and parathyroid hormones in the body, which decreases bone formation and increases the breakdown of bones. Heavy drinkers are at a higher risk of fractures due to nerve damage and brittle bones caused by alcohol consumption. Instead of drinking beer, your loved one should consider drinking a glass of red wine each day.
Osteoporosis is a serious health concern that makes it difficult for aging adults to manage everyday activities. If your senior loved one has been diagnosed with a serious condition and needs help with tasks like meal prep, transportation, bathing, and grooming, reach out to Ambience In-Home Care, a leading provider of senior care Ambience, TX, families can trust. We also offer comprehensive care for seniors with dementia, Alzheimer's, and Parkinson's. To create a customized in-home care plan for your parent, give us a call at (469) 573-4213 today.