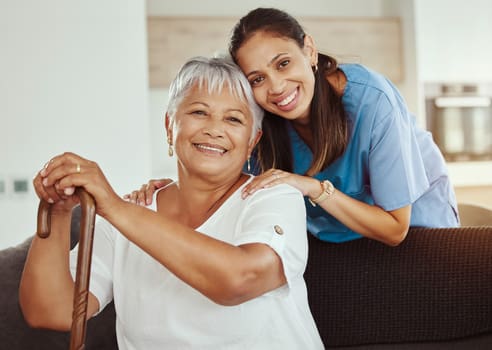 The need for home care isn't limited to seniors in your family. There are many other aging adults who have no one available to help them stay safe and healthy. If you have the will and the means, helping a senior friend or neighbor in need would be an altruistic choice. Here are a few reasons you might want to help a nonrelative senior get the in-home care he or she needs. 
To Help a Senior Who Lives Alone
One of the main reasons to provide care for a senior friend or neighbor is to prevent accidents, injuries, or other problems that frequently occur among the elderly. Seniors who live alone may not have any family members to rely on for assistance, and common tasks like cleaning or cooking may be left undone if the senior is unable to complete them without help. Helping with daily tasks can ensure the senior lives in a safe, healthy environment. 
In-home caregivers can ensure seniors stay safe at home. Many older adults are choosing to age in place, and some need a helping hand to continue living at home safely and comfortably. Luckily, there is professional in-home care seniors can trust and rely on.
To Increase the Senior's Socialization
Caring for the elderly requires more than assisting them with their daily tasks. Social stimulation is also important. You can play games, help with gardening, or even watch your favorite television shows together. As a result, you may develop a closer relationship with the person you're caring for. Having social networks is particularly crucial for seniors who have no loved ones to spend time with. 
For Personal Fulfillment
Though caring for an elderly person can sometimes be challenging, it also allows you to spend your time in a meaningful way. Many seniors who could benefit from home care are able to perform some daily tasks, but they may need help with others. For instance, an elderly neighbor might be able to cook meals without assistance but needs help grocery shopping. Helping just a few hours a week is often enough to make a huge difference in a senior's life. 
There are many reasons to become a caregiver, but it's also important to take time away from your duties to rest and recharge. Caregivers sometimes need a break from their caregiving responsibilities. When they need respite care, Garland residents can rely on professional caregivers to help seniors remain safe at home.
To Monitor the Senior's Wellbeing
Seniors who live alone are vulnerable, especially when health conditions interfere with daily life. For instance, even if a senior with early signs of dementia is able to manage his or her finances, medicines, and other aspects of daily living most of the time, he or she may still forget to pay bills or take medicine occasionally. You can help by monitoring these and other small yet important tasks. 
There are a variety of age-related health conditions that can make it more challenging for seniors to live independently. However, many of the challenges they face can be easier to manage if they opt for professional at-home care. Garland seniors can rely on expertly trained caregivers to keep them safe and comfortable while aging in place. For compassionate, reliable in-home care, trust the experienced professionals from Ambience In-Home Care. Reach out to one of our dedicated Care Managers today at (469) 535-6825 to learn about the high quality of our in-home care services.