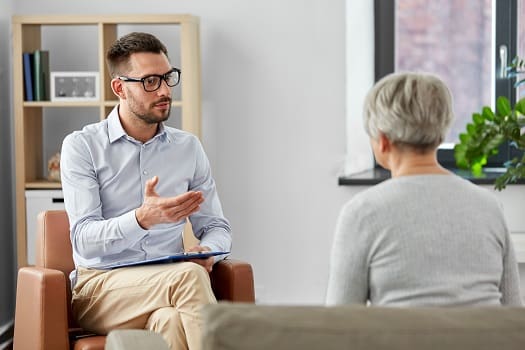 Many seniors today are choosing to talk to counselors to work through the changes that occur in their lives. Your senior loved one may need some encouragement to visit a counselor, since some seniors grew up in a time when mental health issues carried some degree of stigma. Share these benefits of going to counseling with your loved one.
1. Renew Their Sense of Purpose
Each life stage requires people to make adjustments regarding their lifestyles and personal identities. Seniors are undergoing a time of tremendous change that typically involves going through retirement and watching as their adult children care for their own families. Your loved one might also be experiencing a decrease in abilities that requires looking for new ways to fill his or her time. Counselors help seniors identify their strengths and interests so they can feel confident about their abilities to cultivate new lifestyles that matter to the world.
If your aging loved one needs help managing everyday tasks or encouragement to adopt healthier lifestyle choices, turn to Ambience In-Home Care, a leading provider of senior care. Ambience In-Home Care provides professional in-home caregivers around the clock to help seniors live longer, happier, and healthier lives.
2. Learn to Manage a Health Diagnosis
Dementia, Parkinson's, and cancer are just a few of the health issues seniors fear. No one likes to get a scary health diagnosis, and it's normal for a senior to find it difficult to accept one in the beginning. In fact, even a diagnosis that may seem minor to others can be challenging for a senior to accept if it affects his or her day-to-day life. Your loved one can work through these complicated emotions with a counselor as he or she begins to learn how the new health condition impacts his or her wellbeing.
3. Address Depression & Anxiety
Older adults are susceptible to depression and anxiety due to the challenges they face on a daily basis. Counseling can take several different forms that are all proven to help people manage these issues. Your loved one might not tell you he or she is depressed or anxious, which is why it's important to watch for the signs. If your loved one seems sad for more than two weeks, has changes in eating habits, or withdraws from others, talking to a counselor could uncover the reasons behind the behaviors.
A home caregiver can be a fantastic source of support and constant encouragement for your loved one. If your senior loved one has been diagnosed with a serious condition and needs help with tasks like meal prep, transportation, bathing, and grooming, reach out to Ambience In-Home Care, a leading provider of elderly care families can trust. We also offer comprehensive care for seniors with dementia, Alzheimer's, and Parkinson's.
4. Talk through Feelings of Loss
Encouraging your loved one to talk about a recent loss may help him or her learn how to live without the person he or she loved. Seniors sometimes bottle up their emotions. Your loved one might be afraid of talking about the loss if he or she believes it might upset other family members. Counselors are neutral parties who can offer strategies for seniors who need help accepting the loss of spouses or close friends.
5. Enhance Family Relationships
Tension among family members impacts seniors' quality of life. Some seniors may have unresolved issues with an adult child that impact their ability to accept care. You might even have conflicts with your loved one regarding differences in how you both feel about his or her current needs or living situation. Family counselors work with seniors and their families to identify ways to help everyone enhance their relationships.
Mental and emotional challenges are common for many aging adults, but seniors don't have to manage them alone. Aging in place can present a few unique challenges for older adults. Some only require part-time assistance with exercise or meal preparation, while others are living with serious illnesses and benefit more significantly from receiving live-in care. Ambience, TX, Ambience In-Home Care are leaders in the elderly in-home care industry for good reason. We tailor our care plans based on each senior's individual needs, our caregivers continue to receive updated training in senior care as new developments arise, and we also offer comprehensive care for seniors with Alzheimer's, dementia, and Parkinson's. To learn about our high-quality in-home care services, give us a call at (469) 573-4213 today.