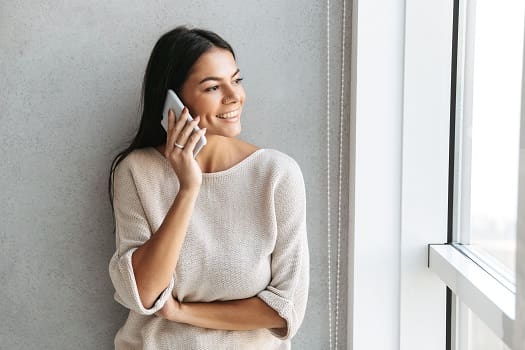 The National Alliance for Caregiving cites a study suggesting living just an hour away from an aging loved one can make providing care more complex. Responding to care needs for a loved one who doesn't live nearby can also make you feel as if you're not doing enough. Fortunately, there are some practical ways to handle long-distance caregiver guilt while making sure your loved one's needs are being met.
1. Accept Your Limitations
Caregivers often have to juggle two households, rearrange work schedules, and shift other things around to provide long-distance care. Even if you do this fairly well on a regular basis, you may still feel like you should be doing more, which can result in lingering feelings of guilt. Ease your emotional burden by accepting your limitations and knowing nobody can realistically do it all.
If your elderly loved one needs help maintaining a high quality of life while aging in place, reach out to Ambience In-Home Care, a trusted provider of home care. Our caregivers provide transportation to and from medical appointments and social events, nutritious meal preparation, assistance with daily exercise, and help with everyday tasks like bathing, grooming, and light housekeeping.
2. Explore Options that Can Ease Your Burden
Another way to keep long-distance caregiver guilt in check is to be open to other care options that could supplement your own efforts. For instance, respite care, which is a type of temporary care, can be a welcome option, since it allows you to take periodic breaks. You may also feel less guilty and stressed if you consider in-home care. What this arrangement does is allow you to be more flexible with your caregiving schedule. At the same time, you'll know your loved one is being properly cared for.
Elder care agencies can be a great boon to seniors. With the help of the caregivers at Ambience In-Home Care, your aging loved one can lead a happier and healthier life. We offer a revolutionary program called the Balanced Care Method, which encourages seniors to eat nutritious foods, exercise and socialize regularly, and focus on other lifestyle factors that increase life expectancy.
3. Prioritize & Encourage Independence
Look at the long-distance challenge from a different perspective. Not being able to instantly assist your loved one with every little thing may be beneficial in some situations. Encourage your loved one to do as many things as possible independently. You might do this by suggesting home modifications or the use of various independent living products specially designed for seniors. For other things your loved one will definitely need help with, prioritize and focus on what's most important.
4. Use Technology to Stay Connected
For times when you're not with your loved one in person, ease long-distance caregiver guilt with technology. Mom, Dad, or another aging loved one in your life may be resistant to remote connections at first, but this can change once you explain what's available. Possibilities include:

• Smartphones and tablets with Wi-Fi capabilities
• Social media platforms with video chat options
• Long-distance touch lamps and bracelets that remotely sync so signals can be sent back and forth

Technology can also help with other aspects of care. For instance, you might make arrangements with your loved one's doctor to get updates via email or text when you can't be there for appointments.
5. Set Reasonable Boundaries
Long-distance caregiver guilt is sometimes compounded by a senior's unrealistic expectations about how care should be provided. For some caregivers, this may mean receiving constant calls in the middle of the night or at work or unfair demands on time. With situations like these, set reasonable boundaries with your loved one. One way to do this is to make a list of current care needs. Then work out a mutually acceptable schedule that includes basic ground rules so you can maintain a balance in your life without feeling guilty.
Knowing a professional caregiver is assisting your loved one can relieve a great deal of the guilt you may feel for being far away. For many seniors in Ambience, TX, 24-hour care is an essential component of aging in place safely and comfortably. However, it's important for them to have caregivers they can trust and rely on. At Ambience In-Home Care, we extensively screen all of our live-in and 24-hour caregivers and only hire those who have experience in the senior home care industry. Our strict requirements ensure seniors can remain in the comfort of home with a reduced risk of injury or serious illness. Call one of our friendly Care Managers today at (469) 573-4213 to learn more about our customized care plans.