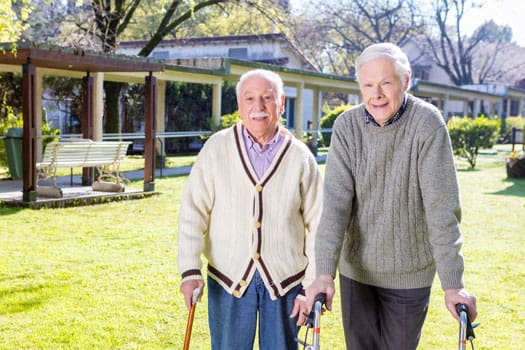 Many aging adults experience strokes each year. Strokes can cause serious damage to a senior's health and lead to a poor quality of life. However, understanding the risks and following a healthy lifestyle could help your aging loved one maintain good health as he or she ages. Here are a few ways older adults can prevent strokes. 

1. Stop Smoking
Smoking can cause blood to clot, increasing the risk of strokes. Blood clots increase the amount of plaque buildup in the arteries. With a combination of increased plaque and blood clots, your loved one's odds of a stroke rise significantly. The arteries that lead to the brain are the most vulnerable to smoking. You should develop strategies your loved one can use to stop smoking, such as participating in social activities, eating healthy snacks, and taking up a hobby. 
Some older adults need help making healthy lifestyle choices. If your aging loved one needs help managing everyday tasks or encouragement to adopt healthier lifestyle choices, turn to Ambience In-Home Care, a leading provider of home care. Ambience Ambience In-Home Care provides professional in-home caregivers around the clock to help seniors live longer, happier, and healthier lives.

2. Exercise Regularly
Regular moderate exercise in the senior years can reduce the risk of strokes and other cardiovascular issues. Exercise can lower blood pressure levels and prevent hypertension. One of the many risk factors associated with strokes is hypertension, but with exercise your loved one's odds of high blood pressure or a stroke decrease. Older adults should exercise at least three times per week, for 30 minutes each day. The best exercises to prevent strokes include walking, tai chi, and dancing. 

3. Eat Healthy
The foods your loved one eats determine how much weight he or she gains or loses. If your loved one eats foods full of bad fats, carbohydrates, sugars, and other unhealthy nutrients, his or her odds of gaining weight and developing high cholesterol increase. Your loved one could then experience a stroke, among other serious issues. It's important for your loved one to eat foods that help him or her lose weight. Healthy food options for seniors include fruits, vegetables, lean meats, and low-fat dairy products.
Not all senior citizens can prepare nutritious meals independently. If your aging loved one needs occasional help with bathing, grooming, cooking, or other basic household tasks, or if you need time to attend to important personal matters, reach out to Ambience In-Home Care, a leading provider of live-in and respite care. Ambience seniors can maintain their independence while living at home with the help of our reliable respite caregivers.  

4. Limit Alcohol Consumption
Drinking alcoholic beverages could cause your loved one to develop high blood pressure and put on weight. Alcoholic beverages can also increase the odds of developing diabetes, which could cause a stroke. Instead of drinking alcoholic beverages, encourage your loved one to drink water, unsweetened teas, natural juices, and other healthy beverages. It's okay for your loved one to drink red wine, as it can lower the risk of a stroke. However, he or she should limit the consumption of red wine to one glass per day. 

5. Manage Stress Levels
One of the top causes of strokes in seniors is chronic stress. When the body produces too much stress over time, it disrupts the flow of blood and oxygen throughout the body. As a result, the heart doesn't function normally and certain areas of the brain could become damaged, causing a stroke and other serious issues. To manage stress and prevent a stroke, your loved one needs to avoid stressful people, places, and situations. Encourage your loved one to surround him or herself with happy and positive people instead of individuals who trigger negative emotions.
Stroke is one of the most serious health concerns in the elderly. If your senior loved one has been diagnosed with a serious condition and needs help with tasks like meal prep, transportation, bathing, and grooming, reach out to Ambience In-Home Care, a leading provider of senior home care Ambience, TX, families can trust. We also offer comprehensive care for seniors with dementia, Alzheimer's, and Parkinson's. Call us at (469) 573-4213 to schedule a free in-home consultation.