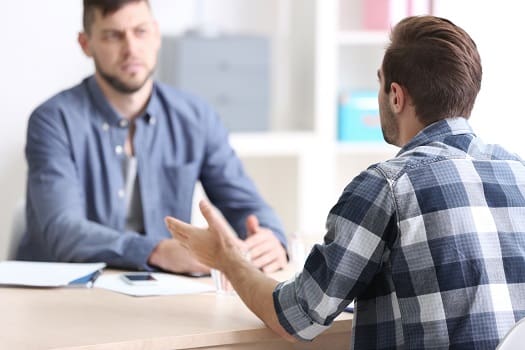 The decision to seek in-home care for your senior loved one shouldn't be made lightly. Now that you know professional assistance is needed, make sure your loved one only spends time with the best caregivers possible. You can use the following questions to help you assess whether an in-home care agency is right for your family.
What Is the Hiring Process for Caregivers?
An in-home care agency is only as good as the caregivers it hires. While every agency has different hiring procedures, a good home care company conducts thorough background checks on every applicant. You should hear that caregivers are trained in the best practices for senior care before they're allowed to work alone with older adults. While experience may vary among caregivers, you can consider it a good sign if most caregivers have been with the agency for more than a year.  
One of the most challenging tasks of helping an elderly relative age in place safely and comfortably is researching agencies that provide homecare services. Turn to Ambience In-Home Care for reliable, high-quality in-home care for aging adults. We offer 24-hour live-in care for seniors who require extensive assistance, and we also offer respite care for family caregivers who need a break from their caregiving duties.
Can Your Agency Handle My Loved One's Special Needs?
By the time you're looking for a home care agency, your loved one may have experienced serious changes in his or her health. For instance, your loved one may be at risk for wandering away from the home due to dementia. Alternatively, your parent may exhibit aggressive behavior when frustrated with a task. 
Be forthcoming with the in-home care agency. While you may feel as though a health challenge is difficult to manage, professional caregivers are trained to handle some of the most difficult situations with grace and compassion. Letting the agency know about your loved one's needs gives them the opportunity to find the perfect caregiver for the job.
Will My Loved One Always Have the Same Caregiver?
Many seniors bond with their regular caregivers, and they're more comfortable receiving care from the same individuals over and over again. For a senior who needs day-to-day or weekly care, it's best to hear the agency will send the same caregiver. However, agencies also know that caregivers are sometimes sick or on vacation. For this reason, your loved one should be given the opportunity to meet other people on the caregiving team.  
Whether you need respite from your caregiving duties or your aging loved one needs live-in care, Garland, TX, Ambience In-Home Care can meet your family's care needs. Our dedicated caregivers are available around the clock to provide transportation to doctor's appointments, ensure seniors take their prescribed medications, and help with a variety of tasks in and outside the home.
What Hours Are Caregivers Available?
A senior's needs don't only arise during business hours. For this reason, you may need to make sure caregivers are available at any time of the day or night. Discussing a caregiver's availability is especially important if your loved one requires overnight assistance to perform tasks such as preparing for bed or using the restroom. 
What if I Need to Change My Loved One's Care Plan?
The in-home care agency you choose should offer flexibility in their plans. Over time, your loved one may need to transition from a simple once-a-week lunch date to more intensive services such as personal hygiene assistance. Choose an agency that's willing to work with you as your loved one's needs change so you always have the reassurance of knowing backup care is available.
Although it may be challenging to find reliable, highly rated home care, Garland, TX, families can turn to Ambience In-Home Care. Our respite and live-in caregivers are expertly trained to assist seniors with a wide array of important tasks, including cooking, bathing, light housekeeping, and exercise. Schedule a free in-home consultation by giving us a call today at (469) 535-6825.