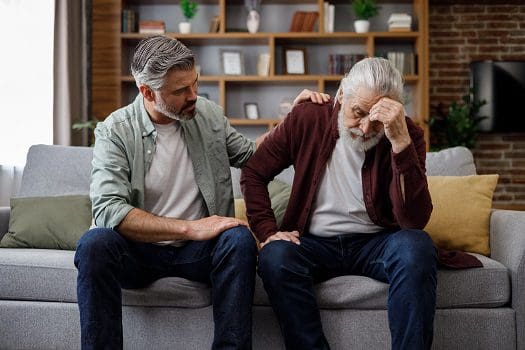 In the aftermath of a stroke, a senior may experience a variety of physical and cognitive health challenges that make daily activities difficult. As a result, seniors who have had strokes often experience low self-esteem or feelings of embarrassment. If your elderly loved one is a stroke survivor, read on for some ways you can promote his or her dignity. 
1. Support Independence
While it's normal to be protective of your loved one after he or she has had a stroke, it's also important to allow your parent to retain some degree of control over his or her daily activities. Giving your loved one the opportunity to make choices about what to wear and what to eat can ensure he or she avoids negative self-perceptions. Selecting in-home stroke care can also help your loved one maintain feelings of independence by allowing him or her to continue living safely at home while also giving you peace of mind knowing a professional caregiver is available 24 hours a day. 
Families looking for top-rated home care service providers can reach out to Ambience In-Home Care. From respite care to specialized Alzheimer's, dementia, stroke, and Parkinson's care, there are many ways we can make life easier for seniors and their loved ones.
2. Encourage Activity
Housebound seniors frequently experience feelings of boredom or depression. To prevent these feelings, encourage your loved one to participate in easy activities that make him or her feel accomplished. Some tasks, like participating in making dinner or helping with other chores around the house, can make your loved one feel good by allowing him or her to contribute to the household and providing the opportunity to demonstrate his or her physical and cognitive abilities. 
3. Promote Socialization
An important part of senior dignity depends on maintaining meaningful social ties. Seniors recovering from strokes who frequently find opportunities to socialize can negate some feelings of isolation and loneliness. As it can be challenging for senior stroke survivors to leave their homes, encourage family members and friends to stop by frequently for visits. You may also consider finding local stroke support groups or community events for seniors, which can offer opportunities for your loved one to meet new people. 
A home caregiver can help you closely monitor your loved one for signs of depression and social withdrawal while recovering after a stroke. If you're the primary caregiver for a senior family member and are looking for professional elderly home care, Richardson Ambience In-Home Care should be your top choice. Our dedicated and compassionate caregivers are committed to helping older adults manage their health and enjoy a higher quality of life in the golden years.
4. Build Self-Confidence
You can build your loved one's self-confidence by creating a stable and warm environment. When your parent has done a good job with a task, compliment him or her on a job well done. Make sure you set tasks for your loved one that are easy to accomplish because it will impart a sense of purpose and build his or her self-confidence. Don't expect too much from your loved one, and always remain patient and kind. In addition, offering sincere compliments about your parent's accomplishments can increase his or her self-esteem.
Recovering from a stroke, managing the symptoms of Alzheimer's, and a variety of other health-related situations can make it difficult for a senior to continue living at home without someone there to help. Richardson, TX, live-in care professionals are trained to help seniors who need 24/7 assistance. With the help of a live-in caregiver, your elderly loved one can maintain a higher quality of life while aging in place. If your loved one needs professional care, Ambience In-Home Care is here to help. Call one of our dedicated Care Managers today at (469) 535-6825 to learn about the high quality of our in-home care services.