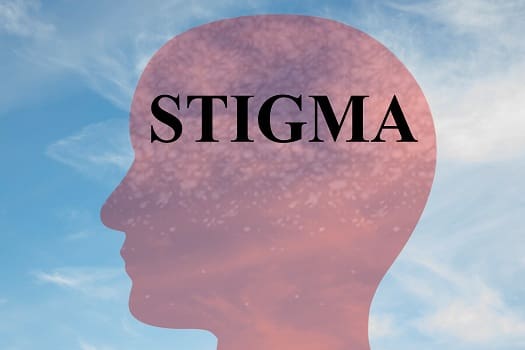 Having Alzheimer's disease is already challenging enough, but the stigma surrounding this condition can make it even more difficult. Many seniors don't get diagnosed promptly because they're too scared to seek help when they notice symptoms, and the stigma can make it difficult for seniors to get the respect and care they deserve. Here are a few ways for seniors and their family members to fight the stigma of Alzheimer's disease.
1. Be Open & Honest about the Condition
Stigma about Alzheimer's disease tends to endure because so many hide the condition due to shame or fear. One of the most effective ways of combating stigma is to raise awareness about something and show just how normal it is. By continuing to interact with others and participate in their communities, it's possible for seniors with Alzheimer's disease to show others just how capable they can truly be.
2. Learn Ways to Help Your Loved One without Infantilizing
The most common complaint seniors with Alzheimer's have is feeling like others discount or marginalize them. Caregivers who do everything for their senior loved ones in even the mildest stages of Alzheimer's disease are perpetuating the idea that those with Alzheimer's are completely helpless and unable to interact with others. Helping your loved one come up with management methods and use memory tools to retain as much independence as possible does a lot to fight the stigma around the disease. When others see it's possible to have a full and independent life with Alzheimer's disease, some of the stigma may fade.
Experienced Alzheimer's caregivers understand how harmful the stigma is and work hard to enable seniors with the disease to maintain their independence. Every senior living with Alzheimer's deserves high-quality Alzheimer's care. Garland families can rely on the caregivers at Ambience In-Home Care to keep their loved ones safe while managing the symptoms of the disease. Using our Cognitive Therapeutics Method, our caregivers help seniors regain a sense of pride and accomplishment while promoting cognitive health.
3. Fight Negative Stereotypes
A lot of the stigma around Alzheimer's disease exists because people aren't educated about the condition. There are many common misconceptions, such as the idea that Alzheimer's disease means seniors are automatically incapable of taking care of themselves or understanding what people around them are saying. Taking the time to speak up when someone perpetuates these stereotypes can help people learn more about the reality of Alzheimer's disease. Explain the realities of the condition and show how a lot of the negative ideas about Alzheimer's are really just misunderstandings about how the disease affects others.
A caregiver with specialized experience in Alzheimer's care can be an outstanding source of information about the condition. Not every senior has the same care needs, which means they don't all need the same type of elderly home care. You can rely on Ambience In-Home Care to provide an individualized care plan to meet your elderly loved one's unique care needs. Our holistic Balanced Care Method was designed to help seniors focus on healthy lifestyle habits, such as eating nutritious foods, exercising regularly, and maintaining strong social ties, and our Cognitive Therapeutics Method offers mentally stimulating activities that can stave off cognitive decline and delay the onset of dementia.
4. Join Alzheimer's Charities & Organizations
You can make a difference just by trying to educate others and dispel stereotypes in daily life, but to reach a wider audience, it's important to turn to your community and ask for help. You may find it beneficial to join support groups where you can talk with others in the Alzheimer's community. Check with local branches of Alzheimer's charitable organizations and advocacy groups to ask if there's anything you can do. Taking part in public education sessions and awareness campaigns can help you share your story with more people and do even more to fight the stigma.
A professional caregiver can be a great ally when you need information about Alzheimer's and how to optimize your loved one's quality of life. Caring for a senior loved one can be challenging for families who don't have expertise or professional training in home care, but this challenge doesn't have to be faced alone. Family caregivers can turn to Garland Ambience In-Home Care for the help they need. We provide high-quality live-in and respite care as well as comprehensive Alzheimer's, dementia, stroke, and Parkinson's care. Call us today at (469) 573-4213 to discuss how we can give you the peace of mind that comes from knowing your loved one is being cared for with professionalism and compassion.