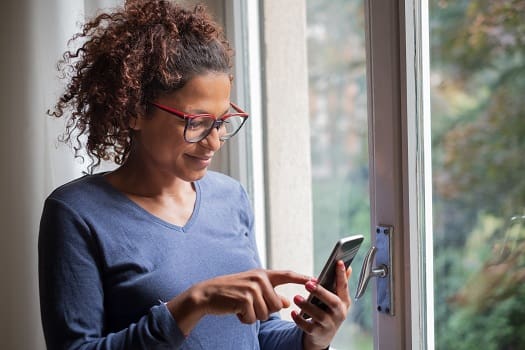 Your to-do list as a caregiver can quickly become a mile long if you don't take action. At first, your tasks might seem reasonable. Tossing in an extra load of laundry or bringing your senior loved one a meal occasionally might not seem like a big deal. Over time, those duties can start to add up, and you may find yourself at your loved one's home more than you're at your own. Feeling burdened as a caregiver can cause you to burn out, but these tips can help you reduce your caregiving load so you can enjoy your role again.
1. Set Realistic Expectations for Yourself & Others
People often feel burdened when they try to take on more than they can handle. Take a look at your loved one's needs and see how they align with your skill set. You can also do this to match family members with duties they can handle well. As you do this, remember it's okay to say something is outside your area of expertise. There's always someone else who can handle what you realistically cannot.
Caring for senior loved ones can be challenging for families who don't have expertise or professional training in home care, but this challenge doesn't have to be faced alone. Family caregivers can turn to Ambience In-Home Care for the help they need. We provide high-quality live-in and respite care as well as comprehensive Alzheimer's, dementia, stroke, and Parkinson's care.
2. Use Home Care Services to Reduce Your Responsibilities
Those leftover duties you aren't sure how to handle are perfect for delegating to professional in-home caregivers. Respite care providers are specially trained to give family caregivers breaks while tackling essential chores and other aspects of senior care. You can feel better knowing your loved one is enjoying the time with his or her caregiver while you handle other responsibilities or take a break.
Whether you need respite from your caregiving duties or your aging loved one needs live-in care, Garland, TX, Ambience In-Home Care can meet your family's care needs. Our dedicated caregivers are available around the clock to provide transportation to doctor's appointments, ensure seniors take their prescribed medications, and help with a variety of tasks in and outside the home.
3. Look for Community Organizations that Support Seniors & Caregivers
Most communities have events and services available that cater to seniors. For example, your loved one might enjoy attending services at a religious organization each week, or he or she might want to join a senior exercise class. These services can give you small amounts of time where you don't have to be your loved one's sole source of socialization.
4. Simplify Basic Tasks with Home Automation
Small daily tasks can add up and become a significant burden. Programmable slow cookers and other appliances can be set to start cooking while you handle other tasks. You can also lock doors and turn on lights with a few clicks on your smartphone. Automating tasks can save you precious minutes throughout your day.
5. Talk to Your Doctor about Ways to Preserve Your Health
Caregiving can turn into a major burden when it begins to affect your health. Start your caregiving role out with a health checkup to identify areas where you need to use caution. For instance, you might need to learn how to lift your loved one properly to protect your back. You might also need to eat healthier or start exercising to stay in top shape.
6. Stay Connected with Your Friends & Family
Spending time with friends and family members turns challenging days into manageable ones. During your time off, make sure to leave time in your schedule for socializing. Phone calls, texts, and dinners out can all help you feel less stressed.
If you're the primary family caregiver for an elderly loved one and need additional assistance providing high-quality home care, Garland Ambience In-Home Care can help. We are a leading home care agency committed to changing the way seniors age. Schedule a free in-home consultation by giving us a call today at (469) 573-4213.