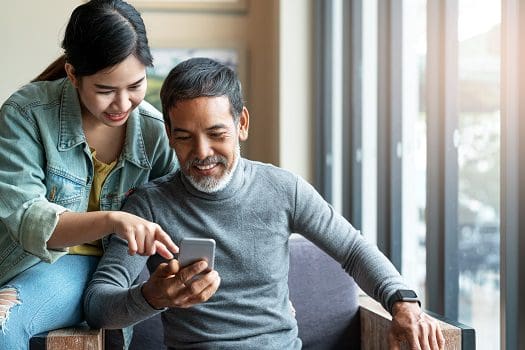 Modern-day technology has permeated nearly every part of our lives, and it's often impossible to perform simple tasks, such as filling out a job application or keeping in touch with friends, without using the internet. Adapting to this can be a confusing and frustrating prospect for seniors who weren't raised with such technology, but aging adults who are willing to learn have quite a few options. Here are some great ways to make using the internet easier for your senior loved one. 
Hire a Tutor or Sign Up for Classes
Leaving your loved one to figure out how to use the internet alone is likely to be frustrating for him or her, and trying to teach someone you have a close relationship with may frustrate both of you. Instead, consider hiring a tutor or signing your loved one up for a class that helps seniors learn how to use the internet at a comfortable pace. Your loved one may gain a better understanding of the internet if someone is devoting time to teaching him or her how to use it and answering questions. 
Using the internet is just one of the issues aging adults must navigate in today's modern world. Seniors can face a variety of challenges as they age, many of which can be mitigated with the help of professional in-home caregivers who provide high-quality homecare. Trust Ambience In-Home Care to help your elderly loved one age in place safely and comfortably.
Make a Cheat Sheet
If there are tasks your loved one needs to do on the internet and he or she has difficulty remembering how, make a cheat sheet with clear steps to reference until accomplishing each task becomes routine. For the best results, try to include labeled pictures as well as written instructions, since the look of technology isn't always as intuitive for seniors as it is for younger people. 
If your loved one has been diagnosed with a condition such as dementia or Alzheimer's, his or her online activity may need to be supervised closely, and a home caregiver can help. Seniors living with Alzheimer's disease aren't the only ones who can benefit from Alzheimer's care. Garland families have much to gain as well, especially if they're the ones currently providing care. Professional Alzheimer's caregivers can watch over your loved one, giving you the chance to relax, focus on other responsibilities, and prevent burnout.
Simplify the Browser
Make it easier for your loved one to quickly access the programs and platforms he or she needs to use most often. Take some time to sit down and customize your loved one's internet browser. Remove toolbars, bloatware, and anything extra your parent doesn't need. Then install an ad blocker so your loved one won't accidentally get distracted. Also, create an easy-to-locate bookmarks bar with all the sites your parent visits regularly, and set up automatic logins or keep passwords written down in a notebook next to the computer. 
Adjust the Basic Settings
Internet browsers have features that can make fonts appear larger by default, brighten or dim screens based on need, increase volume levels, and so on. Optimizing these settings for your loved one, who may have a difficult time reading smaller print or hearing softer sounds, can be a real help. While you may think these settings are a small matter, your loved one may not know how to find the controls to modify them without assistance. 
A home caregiver can monitor your loved one's online and physical safety when you need to take a break from your caregiving responsibilities. One of the most challenging tasks of helping an elderly relative age in place safely and comfortably is researching agencies that provide senior home care. Garland families can turn to Ambience In-Home Care for reliable, high-quality in-home care for aging adults. We offer 24-hour live-in care for seniors who require extensive assistance, and we also offer respite care for family caregivers who need a break from their caregiving duties. If your loved one needs professional care, Ambience In-Home Care is here to help. To hire a compassionate, dedicated caregiver, call us at (469) 535-6825 today.