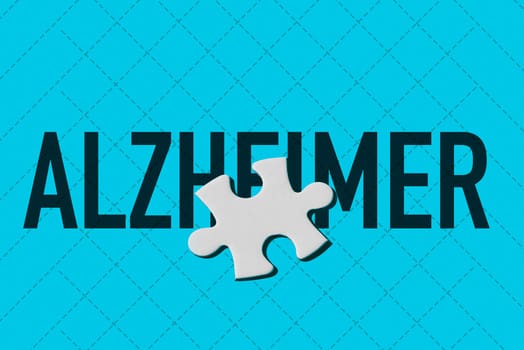 Alzheimer's disease, the most common form of dementia, affects an estimated 5 million people in the United States. Approximately 50 percent of those with Alzheimer's are over the age of 85. Learn more about this condition, what to expect, and how to help your senior loved one with these six facts.
1. Alzheimer's Has Been Linked to Genetics
Genes are responsible for controlling cell function in the body. Several genes have been linked to the development of Alzheimer's disease. Late-onset Alzheimer's disease, which develops after the age of 65, has been linked to a gene called apolipoprotein E (APOE). There are three different forms of the gene:
APOE e2 reduces the risk of Alzheimer's

APOE e4 increases the risk of Alzheimer's

APOE e3 has no effect on Alzheimer's risk
2. Heart Disease & Alzheimer's Are Closely Linked
Though genetics is the strongest predictor of Alzheimer's disease, heart disease is also believed to increase the risk of developing the condition. Some researchers believe when the heart isn't able to pump blood sufficiently, the brain may not get as much oxygen as it needs, causing cells and neural pathways to die off. Additionally, many of the same conditions that lead to heart disease are also linked to Alzheimer's. These conditions include:
Unhealthy diet

Sedentary lifestyle

High cholesterol

Diabetes

High blood pressure
If your loved one has been diagnosed with Alzheimer's, help is just a phone call away. There are many reasons seniors might need assistance at home. Some may require regular mental stimulation due to an Alzheimer's diagnosis, while others might only need part-time assistance with exercise and basic household tasks. Ambience In-Home Care is a leading home care service provider. Families rely on our expertly trained caregivers to help their senior loved ones maintain a high quality of life.
3. Women Are More Likely to Develop Alzheimer's
According to the Alzheimer's Association, approximately two thirds of people with Alzheimer's are women. Though women live longer than men, longevity doesn't completely explain why so many more women develop the condition. Alzheimer's also tends to worsen more quickly in women. A 2018 study published in Alzheimer's & Dementia found brain shrinkage occurs more rapidly in women than in men. Some researchers believe men and women respond to the APOE gene differently, which may lead to more women developing the condition.
4. Education May Decrease the Risk of Alzheimer's
Continuing to learn throughout life can decrease the risk of Alzheimer's. Researchers believe this is because the brain can continue to develop neural pathways with age. Continuing to challenge and strengthen cognitive skills helps the brain stay healthy. Taking classes at a local community college, learning to play a musical instrument, studying a new language, and reading challenging books can all help.
Aging adults who need help managing mental and physical health issues can benefit from the assistance of highly trained professional caregivers. Seniors who want to remain healthy as they age can benefit in a variety of ways when they receive professional home care. Garland, TX, Ambience In-Home Care is here to help your loved one accomplish daily tasks, prevent illness, and focus on living a healthier and more fulfilling life.
5. Memory Loss Isn't a Normal Part of Aging
Memory loss is often falsely attributed to aging. However, memory loss isn't normal and may be a sign of dementia. Alzheimer's disease causes brain cells to progressively become damaged, which means your loved one may forget important dates, when to take medications, or the names of family and friends. Earlier memories, such as those of childhood or early marriage, remain strong in many seniors with Alzheimer's, which is why they may falsely believe younger relatives are their spouses or children.
6. Alzheimer's Is a Progressive Disease
Some symptoms of Alzheimer's begin when people are in their 30s. In the beginning, memory loss may be so slight it's barely noticeable. Women are often diagnosed at a later stage because one of the tests given to diagnose the disease involves verbal memory, an area in which women typically test better than men. 
The disease slowly progresses through three stages: early, middle, and late. As the disease worsens, seniors are eventually unable to care for themselves. Eventually, they die because of the disease. Alzheimer's is currently the sixth-leading cause of death in the United States.
Without the right assistance, Alzheimer's can be challenging for seniors and their families to handle. If you're looking for professional Alzheimer's care, Garland Ambience In-Home Care provides high-quality care aging adults and their families can count on. All of our hourly and live-in caregivers are trained to help seniors with Alzheimer's live happier and healthier lives, and we also provide specialized dementia, stroke, and Parkinson's care. Trust Ambience In-Home Care to provide high-quality compassionate professional Alzheimer's home care for your loved one. Call one of our friendly Care Managers today at (469) 535-6825.