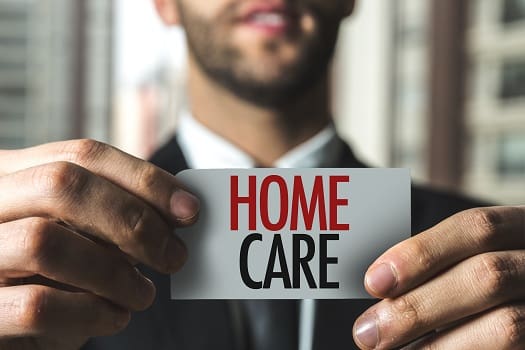 Aging in place is growing in popularity as more seniors are voicing their desire to stay at home as they age instead of moving to nursing homes or assisted living facilities. However, changes in a senior's abilities can make living at home independently difficult or dangerous. When families are unable to provide the care their aging loved ones need, it's natural to look to home care, an option that allows seniors to receive the level of care they require in the comfort of home.
After deciding home care is the right option for your loved one, how do you find the right care provider? Here are five questions families can ask home care agencies during the interview process to make the decision easier.
1. What Are Your Certifications?
Home care agencies should be bonded, licensed, and insured, and caregivers should ideally be employees of their companies, not contractors. Don't be afraid to ask a home care agency for its certifications and references. Following through and checking certifications and references can provide you with the peace of mind you need to entrust the care of your loved one to their caregivers.
When considering elderly care, families should make sure their senior loved ones have the resources they need to maintain their independence and remain healthy. Trusted in-home care professionals can assist seniors with daily tasks like cooking, bathing, and exercise, and they can also encourage them to focus on healthier lifestyle habits.
2. How Do You Select Your Caregivers?
Not all caregivers are created equal. While training and experience are important, caregiving also needs to fulfill the fundamental human need for compassion. In addition to assuring you they conduct thorough background and reference checks, home care agencies should be able to show you how their caregivers demonstrate compassion, honesty, and kindness while on the job.
3. What Training Do Caregivers Receive?
Reputable care agencies will invest in their caregivers, providing them with training in how to care for the specific needs of seniors. For example, if your loved one has dementia, it will be important for his or her home caregiver to be trained in specialized dementia care.
For trusted and reliable dementia care, Ambience families can turn to Ambience In-Home Care. We are experts in caring for seniors with memory-related conditions, our caregivers are available 24/7, and all of our dementia care programs are backed with a 100% satisfaction guarantee.
4. Is 24-Hour Care Available?
The care needs of a senior can change at any time, making it important to work with a care agency that offers care 24 hours a day, 7 days a week. You'll also want to know what the agency's policy is for when a caregiver is sick or on vacation. The right home care agency will have a system in place to ensure a caregiver is always available for your parent during the scheduled care times.
5. What Is the Process if I Have a Question or Complaint about My Parent's Care?
You should have names and contact information for supervisors to whom you can address any questions or concerns. Find out what the process is should you be uncomfortable with a particular caregiver. You should always have the freedom to change your caregiver if a problem arises, and you should never feel pressured to make certain decisions you aren't comfortable with.
Although it may be challenging to find reliable, highly rated senior care, you can turn to Ambience In-Home Care. Our respite and live-in caregivers are expertly trained to assist seniors with a wide array of important tasks, including cooking, bathing, light housekeeping, and exercise. Schedule a free in-home consultation by giving us a call today at (469) 573-4213.