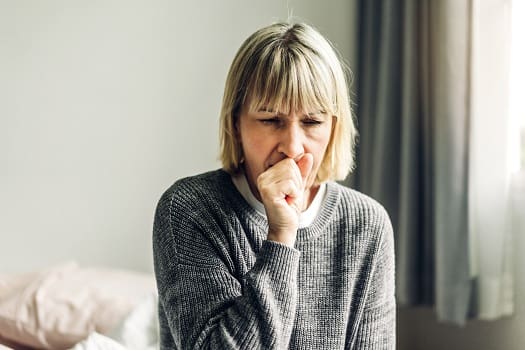 Your senior loved one may start to notice that he or she gets sick more often and that illnesses last longer. At first, your loved one may feel baffled when he or she needs another round of antibiotics or a minor case of the sniffles turns into pneumonia. However, your loved one may gradually become stressed out about the possibility of falling ill when it happens often enough to interfere with quality of life. Seniors have a higher susceptibility to illness that's often attributed to these common factors. 
Normal Biological Changes from Aging
The first thing you and your loved one need to understand is that it's normal for the immune system to slow down as someone gets older. The body begins to produce fewer infection-fighting cells, and the immune system may not be able to recognize an illness as fast as it once did, giving a bacterial or viral illness more time to create symptoms before the body can start to fight it off. The immune system is still usually capable of detecting pathogens it has fought off before, but it's less effective at fighting off new ones, which is why the elderly are at risk for developing illnesses younger people can recover from better, such as the West Nile virus.  
Seniors can face a variety of age-related challenges. Though some families choose to take on the caregiving duties, there may come a time when they need a trusted Ambience home care provider. Families sometimes need respite from their duties so they can focus on their other responsibilities, and some seniors need around-the-clock assistance that their families are not able to provide. Ambience In-Home Care is here to help.
Stress on the Immune System from Chronic Illnesses
Even a strong immune system can only handle so much. Seniors who have chronic illnesses such as cancer or lupus already have immune systems that are working overtime trying to keep them healthy. Although your loved one may not be able to go back and erase a health diagnosis, there are things he or she can do to keep the condition stable. Make sure to help your loved one follow his or her treatment plan. If the treatment involves strategies that lower the immune system, such as chemotherapy, limit exposure to public places to minimize the risk of catching something. 
Inflammation from Unhealthy Lifestyle Habits
The immune system also responds well to healthy lifestyle choices such as exercising and eating healthy. Quitting smoking or limiting sugary foods lowers the amount of inflammation in the body that also taxes the immune system. Including more fresh fruits and vegetables in the diet provides the nutrients the body needs to replenish cells so they can fight off illnesses before they get severe. Avoiding bad habits like smoking or buying groceries with high nutritional values can be challenging for some seniors, but a reliable caregiver can provide the assistance your parent needs.
If your aging loved one needs help managing everyday tasks or encouragement to adopt healthier lifestyle choices, turn to Ambience In-Home Care, a leading provider of elder care. Ambience In-Home Care provides professional in-home caregivers around the clock to help seniors live longer, happier, and healthier lives.
Increased Exposure to Bacteria and Viruses
Older adults are often exposed to more bacteria than most people. While it may seem as though retirement limits the exposure to germ-filled places, seniors are more likely to spend time in doctor's offices, hospitals, and other environments where germs are known to thrive. Encourage your loved one to follow basic hygiene practices such as washing his or her hands and avoiding touching his or her face in these environments. You can also pack some hand sanitizer in your caregiver bag.
Managing illnesses can make it easier for older adults to continue living at home safely and comfortably. Every senior has different needs when aging in place. Some simply need occasional assistance with household chores, while others may be managing a serious illness and require more extensive live-in care. Ambience, TX, seniors can count on Ambience In-Home Care to provide the in-home care they need and deserve. Call one of our qualified Care Managers today at (469) 573-4213 to schedule a free in-home consultation.