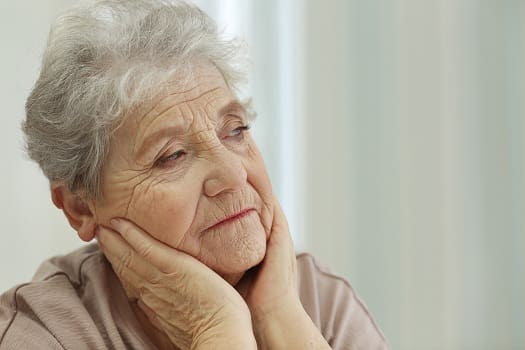 Parkinson's disease (PD) is described as a progressive nervous system disorder. According to ParkinsonsDisease.net, PD affects about 1 percent of adults 65 and older. For this reason, the biggest risk factor associated with PD is age. But what are some other causes of Parkinson's in the elderly and common risk factors associated with this disease? These are the topics we're going to explore today.
Lower Dopamine Levels
The specific cause of Parkinson's disease is unknown. However, many of the common symptoms associated with PD, including tremors, increased muscle/joint rigidity, and the loss of spontaneous movement, are associated with lower levels of a chemical messenger in the brain called dopamine. When levels of this important chemical drop, the result is a loss of neurons, which are specialized cells that help with brain signal transmission.

The Parkinson's Foundation estimates that by the time motor symptoms first appear in people with PD, anywhere from 60 to 80 percent of their dopamine-producing nerve cells have been lost. Levodopa is the most common medication used to counteract symptoms related to lower dopamine levels.
Early diagnosis is critical because Parkinson's disease can be particularly challenging in its final stages, and family caregivers can easily get overwhelmed. Caring for senior loved ones can be challenging for families who don't have expertise or professional training in home care, but this challenge doesn't have to be faced alone. Family caregivers can turn to Ambience In-Home Care  Assistance for the help they need. We provide high-quality live-in and respite care as well as comprehensive Alzheimer's, dementia, stroke, and Parkinson's care.
Lewy Bodies
During the aging process, there's a natural decrease in the function of tiny cellular structures called organelles, which are responsible for carrying out specific tasks, including clearing away and removing damaged proteins from nerve cells in the brain. Over time, this accumulation of damaged proteins forms abnormal clumps called Lewy bodies. These protein clumps subsequently damage neurons.
Gene Mutations or Variations
It's believed genetic and environmental factors also play a role in the development of PD. In fact, researchers have identified certain genes that may be linked to Parkinson's disease in the elderly. However, simply having certain gene variations or mutations doesn't automatically mean an older adult will develop PD. Even so, the United Kingdom's National Health Service notes that Parkinson's can run in families.
Seniors in the later stages of Parkinson's can live at home, but most need assistance from a family member or other caregiver to do so safely. In Garland, respite care is a great help to many families. Caring for a senior loved one can be overwhelming at times, which puts family caregivers at risk for burnout. However, an in-home caregiver can take over your loved one's care, allowing you the time you need to focus on your own health, maintain a full-time job, or care for other members of your family.
Environmental Triggers
There's some evidence suggesting exposure to certain environmental toxins may increase the risk of developing Parkinson's disease later in life. This risk is considered small, but it could still be a significant factor if your loved one spent most of his or her life working around toxic chemicals or fumes.
Risk Factors & Complications
Researchers have identified certain risk factors that appear to be linked in some way to the development of Parkinson's disease in the elderly. As noted above, age is the biggest risk factor associated with PD, since most people with the disease are 60 or older. Gender could be a factor as well, since more men tend to develop PD.

There are also several possible complications associated with Parkinson's disease that could affect your loved one's quality of life as the condition progresses. Some of the top ones include:

• Cognitive difficulties, including some that may not be very responsive to medication
• Mood changes and/or depression
• Swallowing and chewing problems
• Sleep-related issues
• Bladder problems
If your loved one has been diagnosed with Parkinson's disease, he or she can benefit from having a professional caregiver help with everyday tasks. Families looking for top-rated Garland at-home care providers can reach out to Ambience In-Home Care. From respite care to specialized Alzheimer's, dementia, stroke, and Parkinson's care, there are many ways we can make life easier for seniors and their loved ones. To learn about our high-quality in-home care services, give us a call at (469) 573-4213 today.