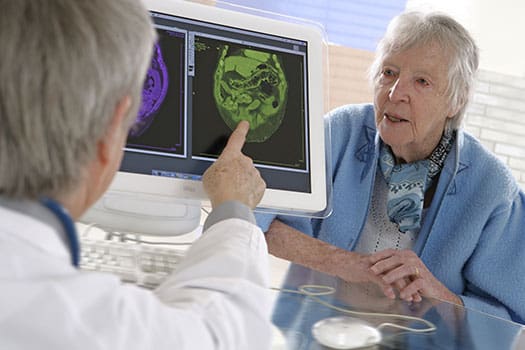 As researchers begin to better understand Alzheimer's disease, they are finding there are certain risk factors associated with the condition. Alzheimer's is not entirely preventable, but your senior loved one may be able to reduce the chances of developing it by avoiding certain known risk factors. Taking steps to lower Alzheimer's disease risks focuses mostly on reducing the following risk factors. 

1. Diabetes
Diabetes raises the risk of Alzheimer's by increasing blood sugar levels excessively. All the extra blood glucose builds up and damages the brain, resulting in a much higher risk of Alzheimer's disease. Seniors with diabetes may be able to reduce the risk of Alzheimer's disease by carefully monitoring their blood glucose and keeping it at stable levels.
Aging adults with Alzheimer's disease can benefit from receiving professional Alzheimer's home care. Ambience seniors need regular mental stimulation when managing memory-related conditions, and a reliable in-home caregiver who has extensive training in Alzheimer's care can be a great asset.
2. Cardiovascular Conditions
The brain cannot remain healthy without the heart constantly supplying it with fresh, oxygenated blood. A wide range of cardiovascular conditions, including heart disease, heart attacks, and strokes, can increase Alzheimer's risks. To keep the heart healthy, seniors need to eat a diet rich in fiber and low in saturated fat and get exercise regularly. 

3. Head Injuries
There is a strong correlation between repeated head injuries and Alzheimer's disease. For seniors who played contact sports like football or boxing, it might be too late to reverse past damage. However, you can lower your loved one's chances of further head injuries by making sure the home is fall-proof.

4. Toxin Exposure
Repeated exposure to high levels of environmental contaminants such as aluminum, organophosphate insecticides, and chemical flame retardants is linked to Alzheimer's disease. Try to use organic cleaning products and serve organic foods whenever possible. It is also good idea to discourage smoking and drinking alcohol, since these toxic habits can damage the heart and increase the risk of Alzheimer's.
Seniors can reduce their likelihood of Alzheimer's disease by making healthy lifestyle choices. If your elderly loved one needs help maintaining healthy habits, consider hiring a professional caregiver. Families can rely on Ambience In-Home Care Ambience to provide dedicated and compassionate in-home caregivers who are trained in our holistic Balanced Care Method, which was designed to encourage seniors to exercise often, eat nutritious foods, maintain strong social ties, and focus on other lifestyle factors that promote longevity.

5. High Blood Pressure
Even if your loved one does not have heart disease, a slightly higher than normal blood pressure level can increase his or her risk of Alzheimer's disease. There is a vast network of blood vessels throughout the brain, and high blood pressure seems to cause damage over time. Doctors have found that the characteristic plaques found in seniors with Alzheimer's are more likely to occur if the blood vessels are damaged. To keep blood pressure low, your loved one may need to drink more water, cut back on sodium, or take medications.

6. Obesity
Though obesity itself does not damage the brain, being at an unhealthily high weight puts a lot of strain on the body, leading to high blood pressure, diabetes, heart conditions, and many other risk factors for Alzheimer's. Metabolism slows with age, so you may need to monitor your loved one's calorie intake carefully.
Alzheimer's disease is a serious health condition that could impact your loved one's health, mobility, and overall quality of life. Seniors living with serious health conditions often need extensive assistance in and outside the home. Ambience In-Home Care is a trusted provider of 24-hour care. Ambience Ambience In-Home Care provides caregivers who are expertly trained to assist seniors with bathing, grooming, light housekeeping, and various other daily tasks, and we also offer specialized Alzheimer's, dementia, stroke, and Parkinson's care. To create a comprehensive in-home care plan for your elderly loved one, talk to one of our professional Care Managers at (469) 573-4213 today.