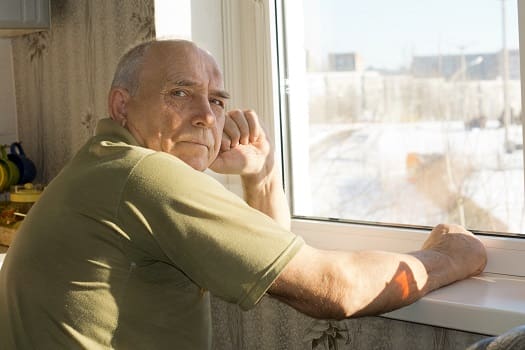 Over the last few decades, researchers from around the world have spent countless hours studying the exact causes of dementia. Even though there's still quite a bit to learn, these specialists have been able to identify some of the reversible causes of this group of disorders.
Environmental Toxins
Everyone is bombarded with toxins every day, and many of these contaminants have been linked to severe health issues, including dementia. In addition to the chemicals in various foods, many toxins can also be found in some of the most popular building materials. Seniors won't ever be able to avoid all toxins, but you should have your aging loved one's home regularly tested for asbestos, radon, and lead. 
Dementia can be challenging for seniors to manage, but they can maintain a higher quality of life with the help of professional dementia care. Ambience seniors can benefit greatly from the Cognitive Therapeutics Method (CTM), an activities-based program designed to promote cognitive health and delay the onset of dementia. CTM is included at no additional charge with any of the in-home care plans provided by Ambience In-Home Care.
Mercury & Other Heavy Metals
Much like toxins, heavy metals are all around us, and many of these substances are very harmful. Some researchers believe long-term mercury exposure is especially dangerous and that metal can have a major impact on cognition. To minimize contact with mercury, seniors should try to reduce their intake of marlin, American lobster, cod, and Spanish mackerel. Seniors who worked in the construction industry should be screened for mercury poisoning as well.
Nutritional Deficiencies
What seniors eat on a daily basis is going to have a huge impact on their long-term cognitive health. Nutrient-dense foods strengthen and protect the brain, while unhealthy foods could cause unnecessary damage to the brain. Seniors who want to minimize their risk of dementia must follow a diet filled with nourishing foods, such as whole grains, lean sources of protein, fatty fish, and leafy green vegetables. 
Caring for a loved one with dementia can be challenging, but compassionate help is available. If your senior loved one has been diagnosed with a serious condition and needs help with tasks like meal prep, transportation, bathing, and grooming, reach out to Ambience In-Home Care, a leading provider of elderly home care families can trust. We also offer comprehensive care for seniors with dementia, Alzheimer's, and Parkinson's.
Lack of Physical Activity
Staying physically active is absolutely vital to a senior's cognitive health, and studies continue to show that exercising is one of the most effective ways to combat dementia. During an exercise session, the body produces important chemicals and hormones that strengthen the synapses in the brain. Everyone has slightly different needs, but most healthy seniors should try to exercise for at least 20 or 30 minutes a day.
Chronic Stress
A little bit of stress probably won't severely damage the brain, but older adults need to make sure they aren't constantly anxious. When stress is present for long periods, the brain is saturated with cortisol, adrenaline, and norepinephrine. These chemicals are perfectly safe in small doses, but they could eventually damage the brain. There are many different ways to combat stress, including exercising, socializing, counseling, meditating, and participating in therapy.
Substance Abuse
The long-term abuse of almost any substance is going to negatively impact the brain. Alcohol is one of the worst offenders, but abusing prescription painkillers could potentially damage the brain as well. A senior who is experiencing substance abuse issues should seek help from an experienced addiction specialist.
Highly trained caregivers with experience in caring for seniors with dementia can be a fantastic resource for family members. Families looking for top-rated Ambience home care service providers can reach out to Ambience In-Home Care. From respite care to specialized Alzheimer's, dementia, stroke, and Parkinson's care, there are many ways we can make life easier for seniors and their loved ones. To create a customized home care plan for your loved one, call Ambience In-Home Care at (469) 573-4213 today.