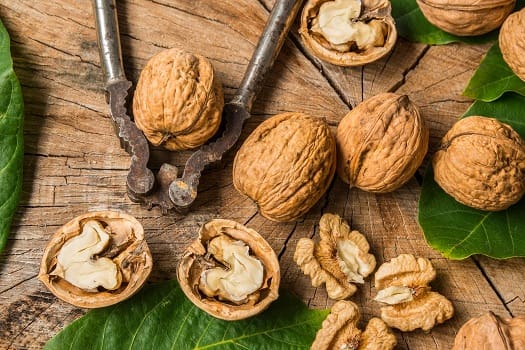 Diet becomes increasingly important with age. If your senior loved one isn't already focused on including more nutritious foods in his or her diet, it's never too late to start. Many nutritional experts believe walnuts are one of the healthiest snacks a senior can eat. Here are a few of the benefits your loved one can gain from regular consumption of these tasty nuts. 
Prevent Prostate Cancer
Senior men may be able to reduce their risk of prostate cancer by eating just a small handful of walnuts daily. Researchers at the University of Texas Health Science Center at San Antonio performed a study on a group of mice and found only 18 percent of the group that were fed walnuts as part of their diets developed prostate tumors, while 44 percent of those that didn't consume walnuts did develop tumors. The researchers also discovered the tumors were smaller and grew at a slower rate in the group of mice that consumed the walnuts. 
Managing all the aspects of a senior's health, including diet, can be challenging. If you're the primary family caregiver for an elderly loved one and need additional assistance providing high-quality at-home care, Ambience In-Home Care can help. We are a leading home care agency committed to changing the way seniors age.
Promote Bone & Joint Strength
Eating walnuts can help seniors who have or are at risk for osteoporosis and arthritis. Walnuts contain an essential fatty acid called alpha-linolenic acid. Consuming this fatty acid on a regular basis may decrease inflammation, which can keep the bones and joints strong and healthy. 
Increase Cognitive Function
Researchers at UCLA conducted a study with subjects up to the age of 90. One group of participants consumed a handful of walnuts daily, while another group didn't eat any. The researchers performed a series of six cognitive tests, and the results revealed the people who ate the walnuts performed much better on every test. The researchers also found the participants over 60 who ate the walnuts scored higher on the recall exam than those who didn't eat them. These results led researchers to theorize that walnuts might be beneficial in preventing Alzheimer's. 
Eating walnuts may also boost cognitive health in seniors who have been diagnosed with dementia. For dementia care Garland families can count on, reach out to Ambience In-Home Care. Our compassionate caregivers use memory care methods to help seniors stave off the progression of dementia, and they can also assist with a wide variety of important everyday tasks, including bathing, grooming, exercise, and cooking.
Reduce the Risk of Diabetes
Eating walnuts regularly can reduce the risk of diabetes. Walnuts contain polyunsaturated and monounsaturated fats, which are good for increasing insulin sensitivity. A study at the Harvard School of Public Health found participants who ate at least 1 ounce of walnuts five times a week reduced their chances of getting type 2 diabetes by about 30 percent. 
Eating nutritious foods can help aging adults stave off a number of health issues. Seniors who want to remain healthy as they age can benefit in a variety of ways when they receive professional home care. Garland, TX, Ambience In-Home Care is here to help your loved one accomplish daily tasks, prevent illness, and focus on living a healthier and more fulfilling life. Ambience In-Home Care can be your trusted partner in caregiving for your aging loved one. Contact one of our experienced Care Managers today at (469) 535-6825 to learn more about our reliable in-home care services.