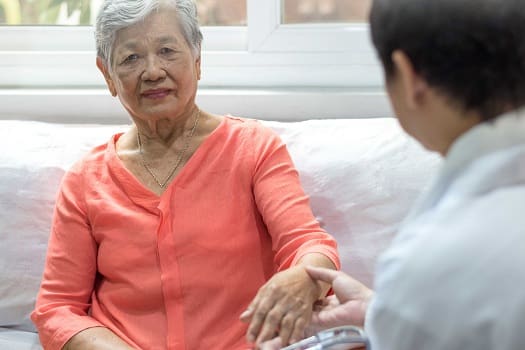 Memory loss is difficult not only for the senior who is experiencing it but also for family members who are witnessing their aging loved one's memory starting to fade. Although it can be a challenge, it's still possible to build meaningful connections with aging adults who are experiencing memory loss. Here are a few tips.
Show Your Loved One Where He or She Fits In
Continue to share stories with your loved one. Show your parent pictures and videos that illustrate where he or she fits in to those stories. Seeing pictures and other visual media featuring people and places helps seniors feel connected and remember who is who in their families. Showing aging adults older pictures might also help them retain some of their deep-seated memories.
There are a variety of age-related health conditions that can make it more challenging for seniors to live independently. However, many of the challenges they face can be easier to address if their families opt for professional home care. You can rely on expertly trained caregivers to keep your loved one safe and comfortable while aging in place.
Refresh Your Own Memory
We all lose details about people, places, and events as we get older. To share favorite tales with your loved one, refresh your own memory about important facts. Talk to others who were around during a memorable time and get their perspective on what happened so you can share more details about the story with your loved one. You could even write out longer stories and read them to your loved one on a regular basis.
Write Notes
Sharing memories with your loved one via neatly written or typed notes provides something to read and reread whenever he or she wants. The information may be quickly forgotten, but if your loved one still has the capacity to read, great memories or sentimental thoughts can be enjoyed over and over again. Notes can also be sweet reminders of family and friends who care for your loved one if he or she is having an off day.
Create New Memories
If your loved one is still mobile, a fun trip to the ice cream shop, the park, or the mall will give you something to discuss and reminisce about later. Outings can be the topics of meaningful conversations in the days immediately following them, and they can also provide instant conversation topics while you're enjoying them. Enjoy outings together on a regular basis to help your loved one familiarize him or herself with the routine and associate you with the activity.
Seniors can face a variety of challenges as they age, many of which can be mitigated with the help of professional in-home caregivers who provide high-quality elder care. Trust Ambience In-Home Care to help your elderly loved one age in place safely and comfortably.
Establish a New Norm
Since memory loss is often irreversible, it's important to understand this is how things will be. It's normal to become frustrated when someone cannot remember certain details, but seniors with Alzheimer's and dementia are still sensitive to negative emotions, so take time for yourself, be patient, and establish a new relationship. Focus on creating new traditions and finding different ways to spend time together.
Seniors living with Alzheimer's disease aren't the only ones who can benefit from Alzheimer's care. Ambience families have much to gain as well, especially if they're the ones currently providing care. Professional Alzheimer's caregivers can watch over your loved one, giving you the chance to relax, focus on other responsibilities, and prevent burnout. Trust Ambience In-Home Care to provide high-quality compassionate professional care for your loved one. If your loved one needs help with the challenges of aging, call one of our compassionate Care Managers today at (469) 573-4213