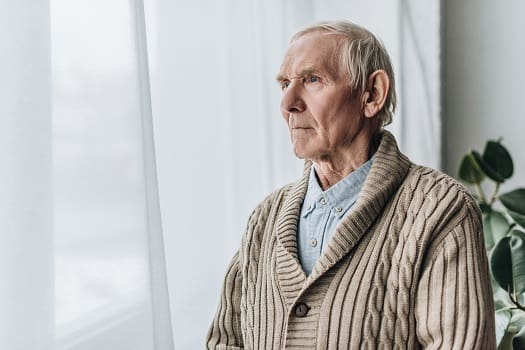 Experts say that at least 1 of 5 people will experience some form of dementia in their lifetime. In the past, dementia was just part of growing old, and there was little understanding of the diseases that cause dementia in an otherwise perfectly healthy person. However, today they know more about the disease, and this information can prove extremely valuable to family caregivers. The following are five important pieces of information about dementia
1. Dementia Isn't a Disease
Once you understand that dementia is only a symptom of a disease and not a disease itself, you'll have a better understanding of how to care for your senior loved one. Dementia includes a number of side effects such as memory loss, confusion, disorientation, and the inability to rationally think or process information. As a caregiver, you're going to have to modify the home and regular routines to accommodate these new symptoms.
Caring for an older adult with dementia can be challenging. If you're the primary caregiver for a senior family member and are looking for professional home care, Garland Ambience In-Home Care should be your top choice. Our dedicated and compassionate caregivers are committed to helping older adults manage their health and enjoy a higher quality of life in the golden years.
2. Dementia Often Gets Worse Over Time
You need to be prepared that dementia is progressive, meaning symptoms will worsen with time. While there's ongoing research regarding how to prolong and alleviate symptoms, there's no quick fix. You need to be able to monitor your loved one closely to determine when professional assistance will be required
3. Support Groups Are Available
One of the most important things for you to know is that you're not alone. Most support groups provide both emotional and physical support. They can help you in the ongoing decisions you'll need to make as your loved one experiences changes in both memory and physical functionality, and they can also provide you with a way to share your feelings, receive feedback, and find new caregiving techniques.
A professional caregiver can also teach you techniques to make caring for your loved one easier. If your senior loved one has been diagnosed with a serious condition and needs help with tasks like meal prep, transportation, bathing, and grooming, reach out to Ambience In-Home Care, a leading provider of at-home care families can trust. We also offer comprehensive care for seniors with dementia, Alzheimer's, and Parkinson's.
4. You Should Put Your Plan in Action Now
Communication plays an important role in caring for a person who has dementia. You need to recognize that your loved one has lost the ability to reason, so you should have a plan in place to help you manage the behavioral issues that will come up. Make sure you remain calm when your loved one forgets an important date or says something entirely out of character
5. It's Important to Recognize the Signs of Caregiver Stress
Take time for yourself before you succumb to the daily stresses of caring for someone with dementia. If you start feeling overly tired and emotionally distraught, you need to find someone who can take on care responsibilities and give you few hours to yourself to recharge.
If you're looking for reliable dementia care, Garland Ambience In-Home Care offers high-quality at-home care for seniors who are managing the challenges of cognitive decline. We offer a revolutionary program called the Cognitive Therapeutics Method (CTM), which uses mentally stimulating activities to boost cognitive health in the elderly. CTM has proven to help seniors with dementia regain a sense of pride and accomplishment and learn how to engage with others in an enjoyable way. To find out more about our premier dementia home care, call (469) 573-4213 today to speak with a qualified Care Manager.